Programa de cursos integrados Data Science
Launch Your Career in Data Science. A ten-course introduction to data science, developed and taught by leading professors.
Sobre esse Programa de cursos integrados
Ask the right questions, manipulate data sets, and create visualizations to communicate results. This Specialization covers the concepts and tools you'll need throughout the entire data science pipeline, from asking the right kinds of questions to making inferences and publishing results. In the final Capstone Project, you'll apply the skills learned by building a data product using real-world data. At completion, students will have a portfolio demonstrating their mastery of the material.
Desenvolvido por:

Parceiros do setor: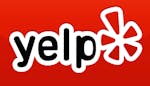 10 courses
Siga a ordem sugerida ou escolha a sua própria.
Projetos
Projetado para ajudar a praticar e aplicar as habilidades que aprendeu.
Certificados
Dê destaque às suas novas habilidades em seu currículo ou no seu perfil do LinkedIn.
Beginner Specialization.

No prior experience required.
Desenvolvedores
Roger D. Peng, PhD

Associate Professor, Biostatistics

Brian Caffo, PhD

Professor, Biostatistics

Jeff Leek, PhD

Associate Professor, Biostatistics