Programa de cursos integrados Leading Sustainable Community Transformation
Universidade do Colorado em Boulder
O que você vai aprender
L​earners will master techniques to collect data that can be used to inform your work and stakeholder interaction.

L​earners will know how to develop a practical, place-based strategy for stakeholder engagement.

L​earners will apply systems thinking for project management.

L​earners will be able to explain how to build rapport and trust with stakeholders and how to work as a consultant in a team environment.
---
Habilidades que você terá
Outreach & Engagement
Survey Design
Systems Thinking
Client interaction
Project Management
Outreach and engagement
Rapid assessment
System Mapping
Needs Assessment
Asset Mapping
Sobre este Programa de cursos integrados
The ability to engage stakeholders is an increasingly important competency that requires tact, strategy, collaboration, and high quality communication skills. Solving complex problems effectively, appropriately, and in a timely manner requires a major shift in mindset, moving away from siloed, discipline-specific methods.The three courses in this specialization are designed to provide a foundation for approaching complex problems, engaging with stakeholders, and providing tools to collect and analyze data to solve community transformation challenges holistically.
Projeto de Aprendizagem Aplicada
Learners will have the opportunity to write a proposal using principles of systems thinking, articulate and illustrate the system and its components related to a particular project focus, apply systems thinking and project management concepts, and enlist stakeholders to identify and evaluate the needs of a community.
Certificados compartilháveis
Tenha o certificado após a conclusão
Cursos 100% on-line
Comece imediatamente e aprenda em seu próprio cronograma.
Cronograma flexível
Definição e manutenção de prazos flexíveis.
Nível iniciante
Não é necessário ter experiência prévia.Não é necessária experiência prévia.
Aprox. 3 meses para completar
Certificados compartilháveis
Tenha o certificado após a conclusão
Cursos 100% on-line
Comece imediatamente e aprenda em seu próprio cronograma.
Cronograma flexível
Definição e manutenção de prazos flexíveis.
Nível iniciante
Não é necessário ter experiência prévia.Não é necessária experiência prévia.
Aprox. 3 meses para completar
Este Programa de cursos integrados contém 3 cursos
Developing a Systems Mindset
A Systems Mindset teaches learners how to interact effectively as service providers, consultants, researchers, developers, or other professionals providing a service or product to a person, group, or community. This course provides the basic foundations for policy makers, real estate developers, consultants, government agencies, engineers, and non-profit organizations the first steps in engaging complex problems where engagement with communities and stakeholders is necessary. Being a successful professional requires creative, innovative, and entrepreneurial thinking, and to continually have a problem-solving mindset. Yes, absolutely! But you also need to be a listener. You need to truly value the community and stakeholders - the ones who have the most to gain and lose from your actions. It is important for you to listen, learn what is important, and then act. This course will highlight the urgency for you to have a systems mindset to engage complex problems for a systems perspective, meaning that you have approach problems from different angles, scales and perspectives. This class is the first step in creating that mindset and for you to effectively engage – from receiving the "ask" for "assistance", to orienting yourself to the issue, understanding the community, and developing a project plan. Students will learn how to use a systems mindset to understand scaled systems, nested hierarchies, and the interactions between social and environmental systems. Students will also learn practical skills and techniques that build rapport, trust, and buy-in.
Strategies for Effective Engagement
Being a successful professional requires creative, innovative, and entrepreneurial thinking, and to continually have a problem-solving mindset. As a systems thinker, you are expected to engage complex problems from multiple perspectives and different angles, viewing them holistically. This course exposes the student to a variety of tools used to engage stakeholders, collect data, and more deeply understand the community. This course will have three modules. Techniques for Data Collection will reinforce the importance of built trust and rapport with your client and stakeholders, which in turn creates buy in. Students will then learn how to enter a community, conduct rapid assessments to provide a snapshot of the community or organization, and maintain ethical conduct throughout. System Mapping & Analysis will focus on mapping systems and stakeholders, two different techniques that are useful to visualize systems and identify and evaluate a network of stakeholders. Finally, in Conducting Interviews & Surveys, students will learn different techniques to collect information. From focus group interview to one-on-one interviews, to surveys, systems thinkers need a mix of approaches in their toolbox to identify assess needs and assets, engage stakeholders, and collect information throughout all phases of project implementation.
Transforming Communities
This course focuses on communities and organizations in transition, and using the skills and new knowledge you have to lead change. In this course, we will discuss fundamentals of sustainability and resilience. We then go over the essentials of being a change maker. This course will provide further opportunity for skill building. We will go over asset mapping and needs assessments, two important skills that will be used for you to work with your clients so understand community and organizational needs, and have broad engagement, and use a systems-based approach to so that that the community can define its own needs and identify its own assets. This course will have three modules. Sustainability & Resilience will provide the basic principles of sustainability and resilience so that you will know the difference of these concepts and potential means of implementing them in your workplace and place of practice. In Needs Assessment & Asset Mapping, I will go over two important techniques that provide the community and organization needs front and center and allow you to engage stakeholders so that they have a voice and are involved throughout the process. Systems Thinking for Change will focus on using systems thinking principles as a changemaker, and provides tips and motivation for making change. Whether you work in a Fortune 500 company or a small non-profit, are a community organizer, it is time for you to step up and step out and put your new knowledge into practice. The road won't always be easy and often non-liner. But real change requires radical change and true and genuine engagement with the people who will see and experience that change every day.
oferecido por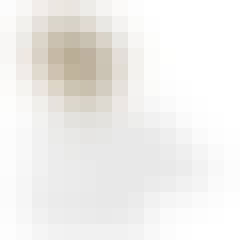 Universidade do Colorado em Boulder
CU-Boulder is a dynamic community of scholars and learners on one of the most spectacular college campuses in the country. As one of 34 U.S. public institutions in the prestigious Association of American Universities (AAU), we have a proud tradition of academic excellence, with five Nobel laureates and more than 50 members of prestigious academic academies.
Perguntas Frequentes – FAQ
Vou ganhar créditos universitários por concluir a Especialização?

Este Programa de cursos integrados não oferece créditos universitários, mas algumas universidades podem aceitar certificados de Programas de cursos integrados que podem ser convertidos em créditos. Entre em contato com sua instituição para saber mais. Com os cursos on-line e os certificados Mastertrack™ do Coursera, é possível ganhar créditos universitários.

Can I just enroll in a single course?

Se você se inscrever, terá 7 dias para testar sem custo e, durante este período, pode cancelar sem multa. Depois disso, não reembolsamos, mas você pode cancelar sua inscrição a qualquer momento. Veja nossa política para o reembolso total.

Posso me inscrever em um único curso?

Sim! Para começar, clique na carta de curso que lhe interessa e se inscreva. Você pode se inscrever e concluir o curso para ganhar um certificado compartilhável ou você pode auditar para ver os materiais do curso de graça. Quando você se inscrever em um curso que faz parte de uma especialização, você está automaticamente inscrito para a especialização completa. Visite o seu painel de aluno para acompanhar o seu progresso.

Can I take the course for free?

Sim, a Coursera oferece auxílio financeiro ao aluno que não possa pagar a taxa. Faça a solicitação clicando no link Auxílio Financeiro, abaixo do botão "Inscreva-se" à esquerda. Preencha uma solicitação e será notificado caso seja aprovado. Você terá que completar esta etapa para cada curso na Especialização, incluindo o Trabalho de Conclusão de Curso. Saiba mais .

Posso fazer o curso gratuitamente?

Quando se inscrever no curso, você terá acesso a todos os cursos na Especialização e ganhará um certificado quando concluir o trabalho. Se você só quiser ler e visualizar o conteúdo do curso, pode auditar o curso gratuitamente. Se não puder pagar a taxa, você pode solicitar ajuda financeira.

Este curso é realmente 100% on-line? Eu preciso assistir alguma aula pessoalmente?

Este curso é totalmente on-line, então não existe necessidade de aparecer em uma sala de aula pessoalmente. Você pode acessar suas palestras, leituras e atribuições a qualquer hora e qualquer lugar, via web ou dispositivo móvel.

Quanto tempo é necessário para concluir a Especialização?

N​o specific background knowledge or expertise is necessary beyond an interest in stakeholder engagement.

Do I need to take the courses in a specific order?

While the courses are set up to be stand alone, it is advised to take the classes in the following order:

Developing a Systems Mindset
Strategies for Effective Engagement
Transforming Communities

Will I earn university credit for completing the Specialization?

U​niversity credit is not currently offered for this Specialization.

Vou ganhar créditos universitários por concluir a Especialização?

More effectively activate relationships with stakeholders, work more collaboratively in groups, consider and value multiple perspectives, and develop rapport and buy in
Employ a systems mindset to project management
Apply techniques to understand local needs, identify and leverage assets, and collect data that can be used to develop community transformation strategies
Mais dúvidas? Visite o Central de Ajuda ao Aprendiz.