Programa de cursos integrados Hotel Management: Distribution, Revenue and Demand Management
Build a Hospitality Business. Prepare for a professional career in the hotel industry in just three courses.
Sobre esse Programa de cursos integrados
Market hospitality services, manage demand, and optimize revenue. This Specialization covers the basics of hotel demand management, distribution, and revenue management. You'll learn how e-commerce intermediaries such as online travel agencies are impacting the already-complex hospitality sector, and you'll explore tools and techniques that will help you effectively market hospitality services and maximize business revenue in this new global industry landscape. In the final Capstone Project, you'll evaluate the importance of hotel branding in business success through a hands-on, real-world case study. During the sessions, you will hear from senior hotel industry executives commenting on distribution, revenue and demand management issues. We will also interview two leading Online Travel Agents on how to maximise online business for your property, and have partnered with Duetto and SnapShot, two leading hospitality industry companies, to gain access to cutting edge knowledge, thus insuring that the competencies that you gain will make you operational immediately as well as bang up to date on industry trends.
Desenvolvido por:

Parceiros do setor: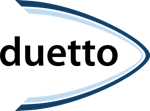 4 courses
Siga a ordem sugerida ou escolha a sua própria.
Projetos
Projetado para ajudar a praticar e aplicar as habilidades que aprendeu.
Certificados
Dê destaque às suas novas habilidades em seu currículo ou no seu perfil do LinkedIn.
Beginner Specialization.

No prior experience required.
Desenvolvedores
Peter O'Connor

Professor of information systems, Director of the MBA in Hospitality Management

Nicolas Graf

Professeur