Programa de cursos integrados Value Creation Through Innovation
Capture the Value of Technology. Understand, predict and leverage on technology driven transformations.
Habilidades que você terá
Sales
Marketing
Digital Marketing
Entrepreneurship
Sobre este Programa de cursos integrados
3,420

visualizações recentes
This specialization covers the basics of Innovation and Entrepreneurship courses in the EIT Digital Master Program. The program aims to educate students and deliver entrepreneurs with the right business skills and sense. UC Berkeley Haas School of Business and KTH Royal Institute of Technology are the academic partners in this Innovation and Entrepreneurship specialization.
Projeto de Aprendizagem Aplicada
The Capstone project, to be completed last, covers technology based innovation and transformation, and how to spot and to capitalize on emerging opportunities. You will utilized the methods introduced in the courses The Impact of Technology, Innovation & Entrepreneurship, and Marketing Strategy for Entrepreneurs, and show that you master them. You will throughout the capstone project work on one project that you select yourself.
Cursos 100% on-line
Comece imediatamente e aprenda em seu próprio cronograma.
Cronograma flexível
Definição e manutenção de prazos flexíveis.
Nível intermediário
É necessário ter alguma experiência prévia.É necessária alguma experiência prévia.
Aprox. 9 meses para completar
Cursos 100% on-line
Comece imediatamente e aprenda em seu próprio cronograma.
Cronograma flexível
Definição e manutenção de prazos flexíveis.
Nível intermediário
É necessário ter alguma experiência prévia.É necessária alguma experiência prévia.
Aprox. 9 meses para completar
Como funciona o programa de cursos integrados
Fazer cursos
Um programa de cursos integrados do Coursera é uma série de cursos para ajudá-lo a dominar uma habilidade. Primeiramente, inscreva-se no programa de cursos integrados diretamente, ou avalie a lista de cursos e escolha por qual você gostaria de começar. Ao se inscrever em um curso que faz parte de um programa de cursos integrados, você é automaticamente inscrito em todo o programa de cursos integrados. É possível concluir apenas um curso — você pode pausar a sua aprendizagem ou cancelar a sua assinatura a qualquer momento. Visite o seu painel de aprendiz para controlar suas inscrições em cursos e progresso.
Projeto prático
Todos os programas de cursos integrados incluem um projeto prático. Você precisará completar com êxito o(s) projeto(s) para concluir o programa de cursos integrados e obter o seu certificado. Se o programa de cursos integrados incluir um curso separado para o projeto prático, você precisará completar todos os outros cursos antes de iniciá-lo.
Obtenha um certificado
Ao concluir todos os cursos e completar o projeto prático, você obterá um certificado que pode ser compartilhado com potenciais empregadores e com sua rede profissional. Parceiros do setor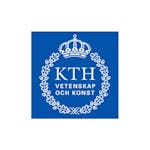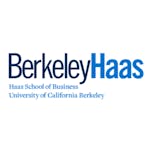 Sobre EIT Digital
EIT Digital is a pan-European organization whose mission is to foster digital technology innovation and entrepreneurial talent for economic growth and quality of life. By linking education, research and business, EIT Digital empowers digital top talents for the future. EIT Digital provides online and blended Innovation and Entrepreneurship education to raise quality, increase diversity and availability of the top-level content provided by 20 leading technical universities around Europe. The universities deliver a unique blend of the best of technical excellence and entrepreneurial skills and mindset to digital engineers and entrepreneurs at all stages of their careers. The academic partners support Coursera's bold vision to enable anyone, anywhere, to transform their lives by accessing the world's best learning experience. This means that EIT Digital gradually shares parts of its entrepreneurial and academic education programmes to demonstrate its excellence and make it accessible to a much wider audience. EIT Digital's online education portfolio can be used as part of blended education settings, in both Master and Doctorate programmes, and for professionals as a way to update their knowledge. EIT Digital offers an online programme in 'Internet of Things through Embedded Systems'. Achieving all certificates of the online courses and the specialization provides an opportunity to enroll in the on campus program and get a double degree. Please visit https://www.eitdigital.eu/eit-digital-academy/
Avaliações
Principais avaliações do

VALUE CREATION THROUGH INNOVATION
You have to be prepared to do a lot of assignments to complete this course. Which is good in a way but the video lectures should have been more elaborate in my opinion.
Marketing Strategy for Entrepreneurs is a course that also gives an insight into Digital marketing. I would recommend for any one going into any kind of selling.
Good balance between business strategy and foresighting models! Interactive and interesting examples are used throughout the course. Very good!
Course contents and faculties were very good. Coverage contents would be useful either for teaching or starting your own entrepreneurship.
The Impact of Technology assisted me to explore innovation opportunities in FINTECH, farming and healthcare.\n\nThank you EIT Digital
exceptionally well thought through and very very practical - I dont think I have done so many assignments since I was in university!
Te course itself an innovation. Loved everything about the course. thank you coursera and mentors of this course
An interactive and fun course that gives insights into the marketing strategies applied in real life scenarios.
Perguntas Frequentes – FAQ
Qual é a política de reembolso?

Posso me inscrever em um único curso?

Sim! Para começar, clique na carta de curso que lhe interessa e se inscreva. Você pode se inscrever e concluir o curso para ganhar um certificado compartilhável ou você pode auditar para ver os materiais do curso de graça. Quando você se inscrever em um curso que faz parte de uma especialização, você está automaticamente inscrito para a especialização completa. Visite o seu painel de aluno para acompanhar o seu progresso.

Existe algum auxílio financeiro disponível?

Posso fazer o curso gratuitamente?

Este curso é realmente 100% on-line? Eu preciso assistir alguma aula pessoalmente?

Este curso é totalmente on-line, então não existe necessidade de aparecer em uma sala de aula pessoalmente. Você pode acessar suas palestras, leituras e atribuições a qualquer hora e qualquer lugar, via web ou dispositivo móvel.

Quanto tempo é necessário para concluir a Especialização?

This depends on your ambition and if you take courses sequentially or in parallel. The Value Creation through Innovation Specialization comprises 5 courses. If taken in sequence the courses take about 30 weeks to complete, but you should be able to decrease this to about 15 weeks if running courses in parallel.

What background knowledge is necessary?

No specific background knowledge is required. However, a general knowledge regarding technology and/or business is helpful. The courses are equivalent to courses given on a university Bachelor or Master level.

Do I need to take the courses in a specific order?

The four first courses should be completed prior to taking the capstone course. The order of the first four courses is up to you. If courses are taken in sequence, then we recommend the order as illustrated.

Vou ganhar créditos universitários por concluir a Especialização?

In general no. However, this Specialization is in some cases part of Masters Programs within the EIT Digital cooperation including a number of European technical universities. For more information see https://masterschool.eitdigital.eu/.

What will I be able to do upon completing the Specialization?

In general you will be able to assess, prepare for and capitalize of new business opportunities arising for the introduction of new technologies. We usually describe this as that you will be able to draw the map of what the future business landscape will look like, decide on a destination on that map and learn how to get to a desired destination. This includes understanding the impact of new technologies and how it can transform existing markets and industries, as well as creating new, general innovation and entrepreneurship tools, methods and skills (design thinking, business modeling, funding etc.) as well as marketing strategy. These are essential skills when working with tech driven transformation within an existing organization or when creating a new venture based on a new emerging technology.
Mais dúvidas? Visite o Central de Ajuda ao Aprendiz.