Programa de cursos integrados Career Brand Management
Market Yourself Professionally. Learn how to develop, manage and communicate a strong career brand in just three courses.
Sobre esse Programa de cursos integrados
In the business world, smart organizations use branding and strategic management techniques to differentiate themselves from their competition and to achieve a competitive advantage. In this Specialization, you will learn how to use proven brand management methods and tools for individual career development in competitive job environments. You will gain knowledge and analytical skills for career self-management and learn techniques for career brand building. You will create a robust self-management information system that will help you self-organize and increase your human capital by building high demand employability skills. During each week of the Specialization, you will be practicing various career branding techniques in your custom-built, individual Career Development Lab. The final Capstone Project is designed as a training facility where you will create your evidence-based portfolios, professional development plans, personal self-marketing and branding strategies, presentations, and public profiles.
Desenvolvido por: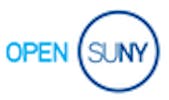 4 courses
Siga a ordem sugerida ou escolha a sua própria.
Projetos
Projetado para ajudar a praticar e aplicar as habilidades que aprendeu.
Certificados
Dê destaque às suas novas habilidades em seu currículo ou no seu perfil do LinkedIn.
Beginner Specialization.

No prior experience required.
Desenvolvedores
Dr. Valeri Chukhlomin

Professor

Dr. Michele Forte

Assistant Professor, SUNY Empire State College

Dr. Kymn Harvin Rutigliano

Assistant Professor

Dr. John M. Beckem II

Assistant Professor of Finance and Management Studies

Dr. Tonka Jokelova

Coordinator of Curriculum and Instructional Design

Amy Giaculli

Assessment Specialist