Certificado Profissional Engenheiro de banco de dados da Meta
Launch your career as a Database Engineer. Build in-demand data skills to get job-ready for an in-demand career in less than 3 months. No degree or experience required to get started.
Faça a inscrição com antecedência e ganhe seus primeiros 30 gratuitamente

O que você vai aprender
Demonstrate proficiency of SQL syntax and explain how it's used to interact with a database.

Create databases from scratch and learn how to add, manage and optimize your database.

Write database driven applications in Python to connect clients to MySQL databases.

Develop a working knowledge of advanced data modeling concepts.
---
Habilidades que você terá
SQL and Python syntax

database management

database administration

MySQL

Tabular records

Database (DBMS)

Data Management

Relational Database

Database (DB) Design

Cloud Hosting

Application Programming Interfaces (API)

Python Programming
Sobre este Certificado profissional
15.236

visualizações recentes
Want to get started in the world of database engineering? This program is taught by industry-recognized experts at Meta. You'll learn the key skills required to create, manage and manipulate databases, as well as industry-standard programming languages and software such as SQL, Python, and Django. On completion, you'll get exclusive access to the Meta Career Programs Job Board—a job search platform that connects you with 200+ employers who have committed to sourcing talent through Meta's certificate programs, as well as career support resources to help you with your job search. In this program, you'll learn: Core techniques and methods to structure and manage databases. Advanced techniques to write database driven applications and advanced data modeling concepts. MySQL database management system (DBMS) and data creation, querying and manipulation. How to code and use Python Syntax How to prepare for technical interviews for database engineer roles. A great entry-point for learners considering the transition to a career in database engineering. No prior experience with coding or databases is needed, just a basic working knowledge of computers and a familiarity with popular internet browsers. Please note that the launch date, program content, and course titles are subject to change. You'll be notified if the date changes. You will not be charged until the program opens and the free trial period ends.
Projeto de Aprendizagem Aplicada
You'll complete a series of 5 projects in which you will demonstrate your proficiency in different aspects of database engineering. 
You'll demonstrate your skills with database normalization by structuring your own relational database by defining relationships between entities and developing relational schema. 
This is followed by a stored procedure project in which you'll demonstrate your competency in SQL automation by writing a stored procedure to solve real world problems. After developing your skills in Python, you'll create a Python application to administer a MySQL database and program its interactions with clients. 
In the next project, you are required to apply data modeling to a real-world project by enacting advanced data modeling concepts such as automation, storage and optimization. 
Finally, you'll be tasked with creating a MySQL database solution for an electric scooter rental app by drawing on the knowledge and skills that they have gained throughout the program.
Certificados compartilháveis
Tenha o certificado após a conclusão
Cursos 100% on-line
Comece imediatamente e aprenda em seu próprio cronograma.
Cronograma flexível
Definição e manutenção de prazos flexíveis.
Certificados compartilháveis
Tenha o certificado após a conclusão
Cursos 100% on-line
Comece imediatamente e aprenda em seu próprio cronograma.
Cronograma flexível
Definição e manutenção de prazos flexíveis.
O que é um Certificado Profissional?
Adquira o conhecimento para garantir uma vaga
Não importa se quer começar uma nova carreira ou aperfeiçoar a atual: os Certificados Profissionais do Coursera ajudam você a ficar pronto para conseguir uma vaga. Aprenda no seu ritmo, quando e onde for melhor para você. Matricule-se já e descubra um novo plano de carreira com o teste grátis de 7 dias. Você pode parar o aprendizado por um tempo ou cancelar a inscrição quando quiser.
Projetos práticos
Use o conhecimento adquirido com projetos práticos e crie um portfólio que mostre que é o candidato ideal a possíveis empregadores. Você precisará concluir o(s) projeto(s) para receber o Certificado.
Obtenha uma credencial na carreira
Depois de concluir todos os cursos no programa, você receberá o certificado para compartilhar com sua rede profissional, bem como terá acesso a recursos de apoio à carreira para ajudá-lo a começar com o pé direito. Muitos Certificados Profissionais contam com parceiros de contratação que reconhecem as qualificações do Certificado Profissional, enquanto outros ajudam a preparar você para um exame de certificação. É possível obter mais informações sobre o que pode ser feito com um Certificado Profissional nas páginas específicas. oferecido por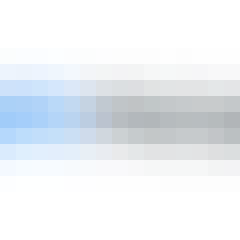 Meta
Meta builds technologies that help people connect with friends and family, find communities, and grow businesses. On successful completion of the Meta Social Media Marketing Certificate or Meta Marketing Analytics Certificate, you'll gain access to the Meta Career Programs Job Board - a job search platform with 200+ employers looking to hire.
Perguntas Frequentes – FAQ
Qual é a política de reembolso?

Posso me inscrever em um único curso?

Este curso é realmente 100% on-line? Eu preciso assistir alguma aula pessoalmente?

What background knowledge is necessary?

What does a database engineer do?

What type of companies hire database engineers?

What jobs will this prepare me for?

Why start a career in software engineering?

Why should I earn a Meta certificate?

What resources will be available to help me with my job search?

Why did Meta create this program?

What is the Meta Career Programs Job Board?

Quanto tempo é necessário para concluir a Especialização?

What background knowledge is necessary?

Do I need a certain device to take this course?

Do I need to take the courses in a specific order?

Vou ganhar créditos universitários por concluir a Especialização?
Mais dúvidas? Visite o Central de Ajuda ao estudante.