Certificado Profissional Análise de dados da IBM com Excel e R
Kickstart Your Data Analytics Career w/ Excel & R. Master the data analysis and visualization tools to transform data into information and insights.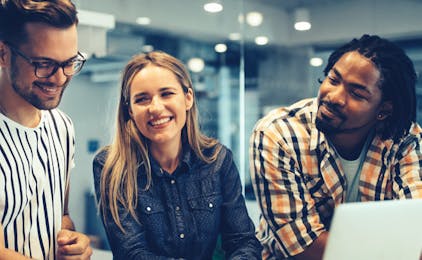 1,214 classificações
7,086 já inscritas
11 meses
Menos de 3 horas de estudo por semana
Nível iniciante
Não é necessário ter experiência prévia.Não é necessária experiência prévia.
Desenvolva habilidades prontas para o trabalho aprendendo com os melhores
Entre no campo em alta de análise de dados com uma Certificação Profissional do IBM. Aprenda os princípios fundamentais de análise de dados e obtenha experiência em manipulação de dados usando R e Excel, aplicando técnicas analíticas e trabalhando com uma variedade de fontes de dados.
Cargos comuns: Analista de dados, cientista de dados júnior, analista de dados associado, analista de dados júnior, técnico de dados, analista de desempenho de negócios, analista de marketing
¹Relatório Lightcast™ Job Postings (mediana com 0-2 anos de experiência), Estados Unidos, 01/09/21-01/09/22.
Salário médio inicial¹ US$ 67.500

123.321
vagas de emprego sob demanda na área de análise de dados¹
¹Relatório Lightcast™ Job Postings (mediana com 0-2 anos de experiência), Estados Unidos, 01/09/21-01/09/22.
Habilidades que você terá
Microsoft Excel

Relational Databases (RDBMS)

R Programming

Data Analysis

Data Visualization (DataViz)

Data Science

Spreadsheet

Pivot Table

IBM Cognos Analytics

Dashboard

Select (Sql)

Statistical Analysis
Informações do Certificado Profissional
O que você vai aprender
Utilize Excel spreadsheets to perform a variety of data analysis tasks like data wrangling, using pivot tables, data mining, & creating charts

Complete the data analysis process, including data preparation, statistical analysis, predictive modeling, using R, R Studio, and Jupyter

Create relational databases and tables, query data, sort, filter and aggregate result sets using SQL and R from JupyterLab

Communicate your data findings using various data visualization techniques including, charts, plots & interactive dashboards with Cognos and R Shiny
O que é um Certificado Profissional?
Adquira o conhecimento para garantir uma vaga
Não importa se quer começar uma nova carreira ou aperfeiçoar a atual: os Certificados Profissionais do Coursera ajudam você a ficar pronto para conseguir uma vaga. Aprenda no seu ritmo, quando e onde for melhor para você. Matricule-se já e descubra um novo plano de carreira com o teste grátis de 7 dias. Você pode parar o aprendizado por um tempo ou cancelar a inscrição quando quiser.
Projetos práticos
Use o conhecimento adquirido com projetos práticos e crie um portfólio que mostre que é o candidato ideal a possíveis empregadores. Você precisará concluir o(s) projeto(s) para receber o Certificado.
Obtenha uma credencial na carreira
Depois de concluir todos os cursos no programa, você receberá o certificado para compartilhar com sua rede profissional, bem como terá acesso a recursos de apoio à carreira para ajudá-lo a começar com o pé direito. Muitos Certificados Profissionais contam com parceiros de contratação que reconhecem as qualificações do Certificado Profissional, enquanto outros ajudam a preparar você para um exame de certificação. É possível obter mais informações sobre o que pode ser feito com um Certificado Profissional nas páginas específicas. Perguntas Frequentes – FAQ
Qual é a política de reembolso?

Posso me inscrever em um único curso?

Este curso é realmente 100% on-line? Eu preciso assistir alguma aula pessoalmente?

How long does it take to complete the Professional Certificate?

What background knowledge is necessary?

Do I need to take the courses in a specific order?

What will I be able to do upon completing the Professional Certificate?

How is this Professional Certificate different from the IBM Data Analyst Professional Certificate?

Can I get college credit for taking the IBM Data Analytics with Excel and R Professional Certificate?

How do you share your proof of completion with the educational institutions for transferring credit?

Where can I find more information on ACE credit recommendations?
Mais dúvidas? Visite o Central de Ajuda ao estudante.