Certificado Profissional Representante de vendas do HubSpot
Launch your career in inbound sales. Go from beginner to job ready in about 5 months and earn a Professional Certificate from HubSpot. No experience needed to get started.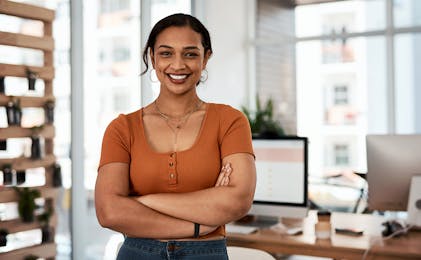 6 meses
Menos de 5 horas de estudo por semana
Nível iniciante
Não é necessário ter experiência prévia.Não é necessária experiência prévia.
Desenvolva habilidades prontas para o trabalho aprendendo com os melhores
Entre no campo em alta de vendas de inbound com uma Certificação Profissional do HubSpot. Aprenda os fundamentos de capacitação de vendas, como capacitar e estimular leads e desenvolva habilidades práticas usando CRM e ferramentas de automação.
Cargos comuns: Representante de vendas, representante de vendas inbound, associado de capacitação de vendas
¹Lightcast™ Job Postings Report (median with 0-2 years experience), United States, 9/1/21-9/1/22.
$52,100
median entry-level salary¹
503,470
in-demand job openings in inbound sales¹
¹Lightcast™ Job Postings Report (median with 0-2 years experience), United States, 9/1/21-9/1/22.
Habilidades que você terá
Lead Management

Customer Relationship Management (CRM)

Sales Process Engineering

Inbound Sales

Sales Enablement

Content Creation

Customer Success

Sales

Outreach Sequence

Social Selling

Customer Experience

Inside Sales
Informações do Certificado Profissional
O que você vai aprender
Develop a marketing-driven sales enablement strategy

Generate and manage leads with the HubSpot CRM and Sales Hub tools

Organize, visualize, and report on sales data with HubSpot's CRM
O que é um Certificado Profissional?
Adquira o conhecimento para garantir uma vaga
Não importa se quer começar uma nova carreira ou aperfeiçoar a atual: os Certificados Profissionais do Coursera ajudam você a ficar pronto para conseguir uma vaga. Aprenda no seu ritmo, quando e onde for melhor para você. Matricule-se já e descubra um novo plano de carreira com o teste grátis de 7 dias. Você pode parar o aprendizado por um tempo ou cancelar a inscrição quando quiser.
Projetos práticos
Use o conhecimento adquirido com projetos práticos e crie um portfólio que mostre que é o candidato ideal a possíveis empregadores. Você precisará concluir o(s) projeto(s) para receber o Certificado.
Obtenha uma credencial na carreira
Depois de concluir todos os cursos no programa, você receberá o certificado para compartilhar com sua rede profissional, bem como terá acesso a recursos de apoio à carreira para ajudá-lo a começar com o pé direito. Muitos Certificados Profissionais contam com parceiros de contratação que reconhecem as qualificações do Certificado Profissional, enquanto outros ajudam a preparar você para um exame de certificação. É possível obter mais informações sobre o que pode ser feito com um Certificado Profissional nas páginas específicas. Perguntas Frequentes – FAQ
Qual é a política de reembolso?

Posso me inscrever em um único curso?

Quanto tempo é necessário para concluir a Especialização?

What background knowledge is necessary?

Do I need to take the courses in a specific order?

Este curso é realmente 100% on-line? Eu preciso assistir alguma aula pessoalmente?

What is customer relationship management?

Do I have to take the HubSpot certification exams?

Are the HubSpot exams free?

Is it required to complete the course to take the certification?

Are there any other certificates besides the HubSpot exam certifications in the first two courses?
Mais dúvidas? Visite o Central de Ajuda ao estudante.