Certificado Profissional Suporte de TI do Google
This is your path to a career in IT. In this program, you'll learn in-demand skills that will have you job-ready in less than 6 months. No degree or experience required.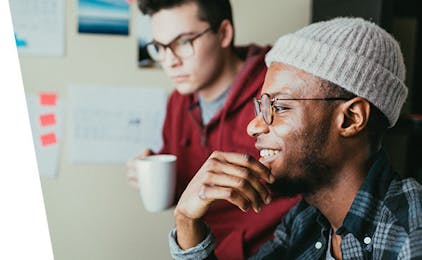 138,349 classificações
1,072,545 já inscritas
6 meses
Menos de 10 horas de estudo por semana
Inglês
Legendas: Inglês, Árabe, Francês, Portuguese (European), Italiano, Português (Brasil), Vietnamita, Alemão, Russo, Espanhol
Nível iniciante
Não é necessário ter experiência prévia.Não é necessária experiência prévia.
Ganhe créditos
Créditos elegíveis em 2 universidades que oferta oferecem diplomas no Coursera
Desenvolva habilidades prontas para o trabalho aprendendo com os melhores
Passe na frente para encontrar uma carreira em TI, com uma certificação profissional Google. Aprenda as bases do networking e dos sistemas operacionais, fornecendo suporte de ponta a ponta ao cliente, e como resolver problemas usando códigos.
Cargos comuns: Administrador de banco de dados, especialista em TI, especialista em suporte técnico, analista de sistemas, engenheiro de rede, técnico de central de atendimento, especialista em suporte técnico de TI, técnico de TI, especialista em usuários de computador, assistente de TI
¹Dados do relatório Burning Glass Labor Insight (mediana com 0-5 anos de experiência), Estados Unidos, 01/04/21-31/03/22.
²Melhoria de carreira (ex. novo emprego/carreira, promoção ou aumento) dentro de 6 meses de conclusão com base em respostas da pesquisa com graduados certificados, nos EUA, em 2021.
US$ 52.000
salário médio básico¹
75%
de melhoria na carreira dos certificado Google²
400.000
vagas de emprego no mercado de TI¹
Mais de 150
Conecte-se com mais de 150 empregadores dos EUA após o final do curso
¹Dados do relatório Burning Glass Labor Insight (mediana com 0-5 anos de experiência), Estados Unidos, 01/04/21-31/03/22.
²Melhoria de carreira (ex. novo emprego/carreira, promoção ou aumento) dentro de 6 meses de conclusão com base em respostas da pesquisa com graduados certificados, nos EUA, em 2021.
Habilidades que você terá
Debugging

Encryption Algorithms and Techniques

Customer Service

Network Protocols

Cloud Computing

Binary Code

Customer Support

Linux

Troubleshooting

Domain Name System (DNS)

Ipv4

Network Model
Informações do Certificado Profissional
Prepare for a career in the high-growth field of IT, no experience or degree required. Get professional training designed by Google and get on the fast-track to a competitively paid job. There are 400,000 U.S. job openings in IT and a $52,000 median entry-level salary in IT support.¹
Over 5 courses, learn in-demand skills that prepare you for an entry-level job. Upon completion, you can directly apply for jobs with Google and over 150 U.S. employers, including Walmart, Best Buy, and Astreya.
75% of Google Career Certificate Graduates in the United States report an improvement in their career trajectory (e.g. new job or career, promotion or raise) within 6 months of certificate completion²
This program also prepares you for the CompTIA A+ exams, the industry standard certification for IT—you'll earn a dual credential when you complete both.
This program is ACE® approved—when you complete, you can earn up to 12 college credits, the equivalent of 4 associate degree-level courses.
If you're interested in building on your IT foundations, check out the Google IT Automation with Python Professional Certificate.
Check out all Google Career Certificates here.
¹US Burning Glass Labor Insight Report salary data (median with 0-5 years experience) and job opening data. Data for job roles relevant to featured programs (4/01/2021 - 3/31/22).
²Based on program graduate survey responses, United States 2021
O que você vai aprender
Gain skills required to succeed in an entry-level IT job

Learn to perform day-to-day IT support tasks including computer assembly, wireless networking, installing programs, and customer service

Learn how to provide end-to-end customer support, ranging from identifying problems to troubleshooting and debugging

Learn to use systems including Linux, Domain Name Systems, Command-Line Interface, and Binary Code
O que é um Certificado Profissional?
Adquira o conhecimento para garantir uma vaga
Não importa se quer começar uma nova carreira ou aperfeiçoar a atual: os Certificados Profissionais do Coursera ajudam você a ficar pronto para conseguir uma vaga. Aprenda no seu ritmo, quando e onde for melhor para você. Matricule-se já e descubra um novo plano de carreira com o teste grátis de 7 dias. Você pode parar o aprendizado por um tempo ou cancelar a inscrição quando quiser.
Projetos práticos
Use o conhecimento adquirido com projetos práticos e crie um portfólio que mostre que é o candidato ideal a possíveis empregadores. Você precisará concluir o(s) projeto(s) para receber o Certificado.
Obtenha uma credencial na carreira
Depois de concluir todos os cursos no programa, você receberá o certificado para compartilhar com sua rede profissional, bem como terá acesso a recursos de apoio à carreira para ajudá-lo a começar com o pé direito. Muitos Certificados Profissionais contam com parceiros de contratação que reconhecem as qualificações do Certificado Profissional, enquanto outros ajudam a preparar você para um exame de certificação. É possível obter mais informações sobre o que pode ser feito com um Certificado Profissional nas páginas específicas. oferecido por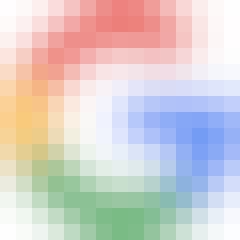 Google
Google Career Certificates are part of Grow with Google, an initiative that draws on Google's 20-year history of building products, platforms, and services that help people and businesses grow. Through programs like these, we aim to help everyone– those who make up the workforce of today and the students who will drive the workforce of tomorrow – access the best of Google's training and tools to grow their skills, careers, and businesses.
Obtenha créditos para um diploma
Ao concluir esta certificação, você pode ganhar créditos universitários quando for aceito em um dos seguintes programas:
Perguntas Frequentes – FAQ
Qual é a política de reembolso?

Posso me inscrever em um único curso?

Este curso é realmente 100% on-line? Eu preciso assistir alguma aula pessoalmente?

Why start a career in IT?

What background knowledge is necessary?

Do I need to take the courses in a specific order?

Which jobs does this program prepare for?

What kind of companies hire IT Support professionals?

What will I be able to do upon completing the professional certificate?

What resources will be available to help with the job search process?

Why did Google create this program?

Can I get college credit for taking the Google IT Support Certificate?

Will completing the certificate prepare me for the CompTIA A+ exams?

Is this program offered in other languages?

Is the Google IT Support Professional Certificate licensed?

How much does this certificate cost?
Mais dúvidas? Visite o Central de Ajuda ao estudante.